Franklin County School District Virtual Learning Contract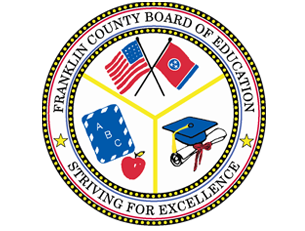 ---
Franklin County School District
Virtual Learning Contract
The Franklin County School District will offer a virtual learning plan beginning August 5th, 2020. This plan will allow the student to remain enrolled in Franklin County Schools, access technology that is available to all students in the district, complete coursework that is aligned to Tennessee State Standards free of charge, receive grades, and check out chromebooks free of charge if needed.
Students must be registered to participate in remote learning by July 24, 2020. After this date, admission to the program will require approval from the director of schools.

All digital resources are accessed through each student's Clever account.

Middle and high school course assignments will coordinate with the student's assigned courses in Skyward.

Students will occasionally be required to participate via an online platform (Zoom, Google hangout, etc).

Grades generated by the work completed will be posted in Skyward and will become a part of the student's academic record.

Technical support, tutoring support, and general program support will be provided and can be requested via links on the Clever platform or resource page or by emailing the assigned teacher or district virtual learning coordinator.

Students will complete a Digital Citizenship program appropriate for their age level prior to beginning coursework.

Parents and/or legal guardians will sign a chromebook agreement to accept financial responsibility for the assigned device.

Students must remain in the virtual learning cohort until the end of the grading period, at which time parents will be given the opportunity to place their student in the regular school setting. Grading periods end in October, December, and March.

Attendance requirements must be met and will be measured by the student's completion of assignments. Assignments will be given and must be completed on a weekly basis.

Students who are registered for virtual learning will still be eligible for meal pick-ups.

Middle and high school students who wish to participate in sports or extracurricular activities must sign up with the school principal by August 15.
Frequently Asked Questions can be accessed at this link: FC Virtual Learning FAQs and will be updated regularly. Please email any additional questions to kim.tucker@fcstn.net.
Please click the link below to enroll in virtual learning with Franklin County Schools for the 2020-2021 school year.
Franklin County Virtual Learning Registration Form